Story
UN Suriname Welcomes Ms. Joanna Kazana-Wisniowiecki as new United Nations Resident Coordinator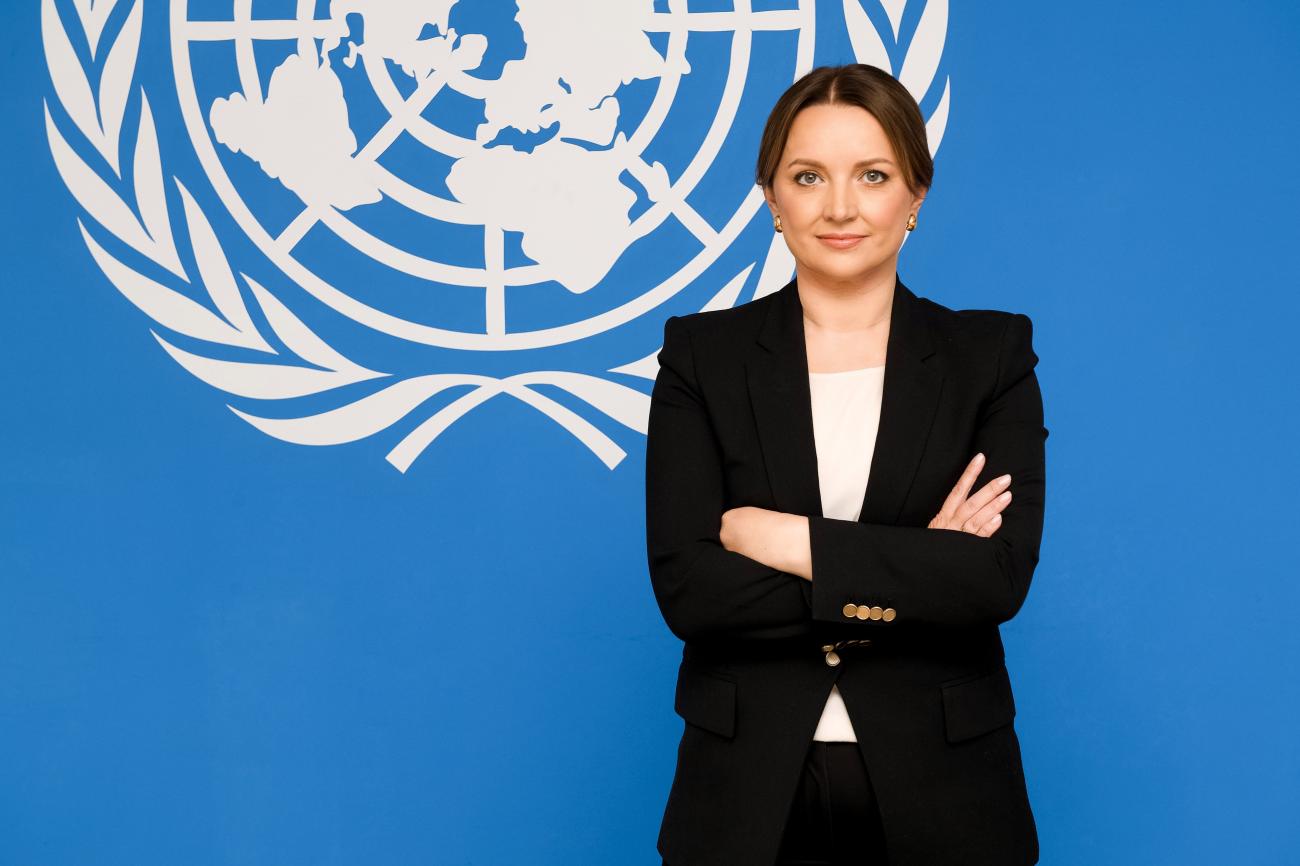 The United Nations (UN) in Suriname is delighted to welcome Ms. Joanna Kazana-Wisniowiecki as it's newly appointed UN Resident Coordinator
With her extensive experience in international development cooperation, Ms. Kazana-Wisniowiecki brings a wealth of knowledge and expertise to her role in coordinating UN development operations in Suriname, Trinidad and Tobago, Aruba, Curaçao and Sint Maarten.
Ms. Kazana-Wisniowiecki's appointment was made by UN Secretary-General Antonio Guterres, with the approval of the host government. Her tenure officially began on June 5, and she assumes the critical responsibility of spearheading the Multi-Country Office based in Trinidad and Tobago.
Prior to her appointment as Resident Coordinator in Trinidad and Tobago, Ms. Kazana-Wisniowiecki served as the UN Resident Coordinator in the Republic of Belarus. During her time in Belarus, she played a pivotal role in positioning the UN system as an impartial and neutral partner, contributing to sustainable development efforts in upper-middle-income countries. Her leadership was instrumental in coordinating the UN's response to the COVID-19 pandemic and supporting initiatives for refugees and migrants. Notably, Ms. Kazana-Wisniowiecki fostered strong collaborations with non-governmental organizations (NGOs) working on human rights and sustainable development in Belarus.
Ms. Kazana-Wisniowiecki's dedication to international development spans over 20 years. She has worked in various capacities within the United Nations Development Programme (UNDP), including the Regional Bureau for Europe and the Commonwealth of Independent States (CIS) in New York. In this role, she provided support to UNDP country offices in Europe and Central Asia and worked closely with strategic partners, including UN Member States' missions. She also represented UNDP on the Steering Committee of UNDP-Russia Development Trust Fund and played a significant role in the Inter-Agency Task Force on Ukraine.
Her experience also extends to Ukraine, where she served as the UNDP Deputy Representative from 2005 to 2010. During her tenure, she initiated and led the implementation of UNDP's "Community-Based Approach to Local Development in Ukraine," which became one of the organization's largest local development projects. Ms. Kazana-Wisniowiecki's contributions in Ukraine showcased her commitment to grassroots development and sustainable progress.
Ms. Kazana-Wisniowiecki commenced her professional career in Poland, where she worked as a UNDP National Programme Officer in Warsaw. She later became an international consultant for the United Nations Programme on HIV/AIDS (UNAIDS) and an Advisor on international program development and harm reduction for the Soros Foundation. Through her work, she facilitated South-South cooperation and knowledge transfer on HIV/AIDS prevention and care.
Apart from her impressive professional accomplishments, Ms. Kazana-Wisniowiecki holds a Master's degree in Economics and International Relations from the prestigious Warsaw School of Economics. She is a married mother with a son and enjoys various activities outside of work, including tennis, skiing, listening to jazz music, and taking nature walks with her dog.
The United Nations in Suriname looks forward to collaborating closely with Ms. Joanna Kazana-Wisniowiecki as she assumes her new role as a United Nations Resident Coordinator in the Caribbean region. We are confident that her leadership, expertise, and dedication will contribute significantly to advancing sustainable development, promoting human rights, and fostering collaboration among stakeholders in Suriname and the wider Caribbean.
The UN Suriname stands ready to support and engage with Ms. Kazana-Wisniowiecki.
UN entities involved in this initiative
RCO
United Nations Resident Coordinator Office