Story
PAHO aims to reduce stigma and discrimination surrounding mental health in Suriname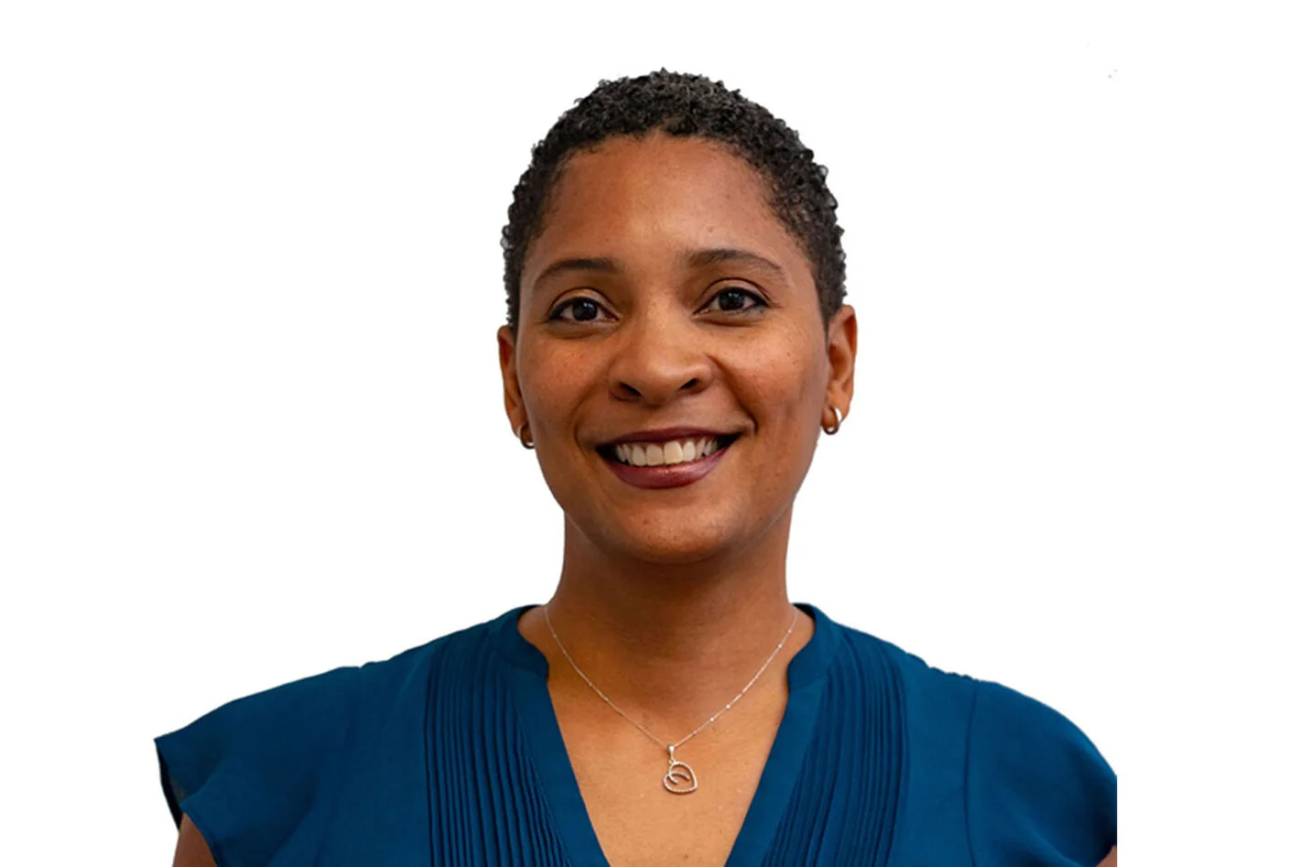 In observation of International Mental Health Day on Oct. 10, 2022, PAHO Suriname launched the #DoYourShare campaign in support of mental health
This campaign aims to reduce the stigma and discrimination experienced by people with mental health conditions and to promote positive interactions that improve their health-seeking practices. In Suriname, the Ministry of Health is increasingly prioritizing mental health in its policies and supports and embraces the #DoYourShare campaign.
Mental health conditions are prevalent throughout the world and have been exacerbated by the COVID-19 pandemic, which had a general impact on the entire population. However, the vast majority of people with mental health illnesses do not receive treatment; with marginalized populations and people living in vulnerable conditions facing significant barriers to accessing care. Untreated poor mental health compromises the overall health and well-being of individuals and has broader health and social implications for communities and society.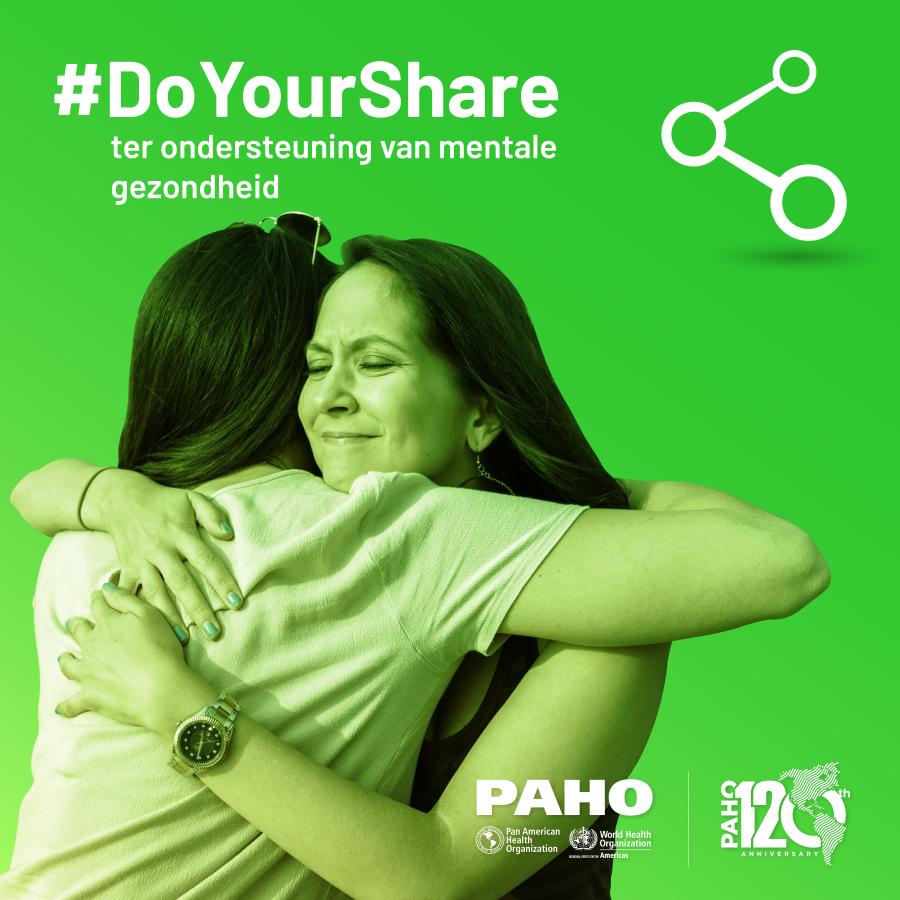 A conversation with Psychologist Maja Heijmans
Leading up to International Mental Health Day and PAHO's #DoYourShare campaign, PAHO Suriname had a conversation with Mrs. Maja Heijmans-Goedschalk. She is a clinical psychologist, President of the Association of Psychologists and Orthopedagogists and co-owner of CARE. Her aim is that mental health services should be accessible to anyone in Suriname who needs them, regardless of income or place of residence.
Why is there Stigma around Mental Health in Suriname?
Mrs. Heijmans-Goedschalk: Worldwide, there is stigma surrounding the subject of mental health. Suriname is certainly not excluded in this regard, as people in Suriname are less inclined to talk about their feelings, and especially when they are not doing so well.
What also contributes to the stigma is that when certain generations bring up the subject of mental health, the association is often quickly made with the Psychiatric Hospital (formerly LPI and Wolvenbuttel), which especially used to carry a very negative connotation; perhaps still does now. This is because it used to be that all mental health complaints were treated only by a psychiatrist, and they were employed there. So, if you wanted help, you had to go there.
However, nowadays not every mental health complaint is a case for the psychiatrist, but certain complaints are treated by the psychologist. The stigma surrounding mental health is damaging to us as a population, because a population that is not mentally healthy has negative consequences for crime, such as domestic violence and abuse, suicide rates, the economy and addiction rates. Thus, everyone benefits from a mentally healthy society.
We can reduce this stigma by having a dialogue with each other about mental health in general, but also personally about our own mental health. Furthermore, it helps enormously to provide information about mental health, so that people are more inclined to look up more information when in doubt if someone is in need of help. You, yourself can also ensure that you are well informed by consulting the many educational videos and articles online.
What is the situation of Mental Health in Suriname?
Mrs. Heijmans-Goedschalk: In Suriname depressive symptoms are predominant. The suicide rates in Suriname do not lie, we rank 8th worldwide with the number of suicide cases per year compared to our population. In addition, anxiety symptoms are also more common, one of which is post-traumatic stress disorder (PTSD), for example. Indeed, there are unfortunately many cases of mistreatment and abuse in domestic situations in society, which can later manifest itself in the form of serious mental health complaints.
How does one recognize Mental Health Disorders & what steps should be taken?
Mrs. Heijmans-Goedschalk: As soon as you notice changes in yourself or someone close to you in daily routines and/or mood, and this persists for more than 2 weeks, you may have a mental health complaint. The first step you can then take is to have a conversation with someone close to you whom you trust. For the confidant, try to listen attentively, and not come up with solutions right away. If necessary, you can help the person seek professional help. If you yourself are in doubt as to whether you might need professional help, you can always visit your family doctor, who can then help you or refer you to a psychologist or psychiatrist.
Let's create a culture of openness where one feels safe to share how they are feeling. - Mrs. Heijmans-Goedschalk
What are the benefits of talking about mental health?
Mrs. Heijmans-Goedschalk: To reduce stigma, one way to help is to make mental health (symptoms) an open topic and normal to speak about. When we see that someone's leg is broken, we usually ask the person how they are doing because we see and notice from the person that the person is in pain. With mental health, that's a little more difficult, because we usually can't tell from someone that they're struggling, that they're in pain. And this is precisely why good in-depth conversations within our environment are very important, for example asking your close friend/relative/colleague how they are REALLY doing. Or contact someone close to you who you know is going through a difficult period, for example after a loss.
The more often we can talk to each other about mental health, for example at the dinner table, on balconies, the less taboo this topic becomes. Understanding our emotions and how to recognize them also plays an important role at a young age. As parents, we have a duty to set a good example by also talking about how we feel with our children.
Once we create the habit of talking about these topics, we are more likely to find out that many cases that we thought were "far away from us" are actually very close and we can help each other sooner. Being able to let your heart out is extremely liberating, especially when it comes to things you would rather keep secret. I would also like to say that we psychologists, just like the doctor, are bound by a duty of confidentiality. So don't let it be a barrier for you to seek professional help for fear that your private life will continue to be discussed with third parties. Let's together create a culture of openness where it is allowed that you are not doing well.
UN entities involved in this initiative
PAHO
The Pan American Health Organization